It's been a few weeks since the world has gone into lockdown because of the Global pandemic of coronavirus.
And in this lockdown, when people are practising social distancing, online services are helping them get through these tough times.
While on the one hand, several video calling services let you connect with friends and family, on the other hand, we have addictive multiplayer games like Ludo king.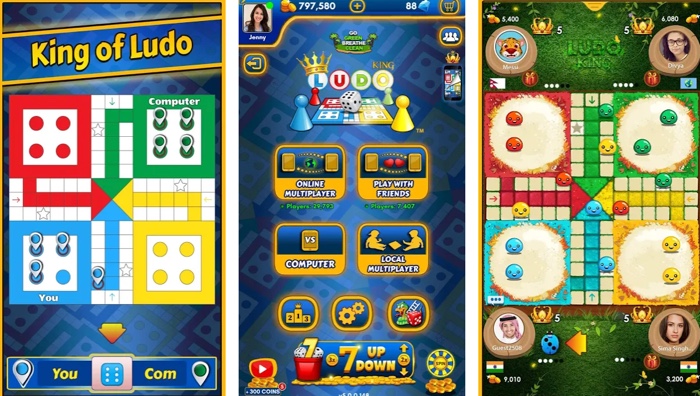 If you are one of the millions of players who have installed the Ludo King app on your mobile phones and enjoy the game with friends and distance family, here are five things that can make your experience even better.
But before we get there, let me share some starts about the Ludo King game.
The Ludo King game is available for both iOS and Android. The game had around 150 thousand uses before the end of February, and the number has reached more than half a million daily active users by the end of April.
Ludo King is currently the top 5 downloaded apps in India, with over 9.5 million downloads.
Here are five things you should do to make your Ludo King playing experience even better
1. Remove ads from Ludo King
One part of Ludo King that I do not like as the amount of add it has.
I understand a game has to make money, especially a game this good. But showing ads in my face every time I start and quit the game is not cool.
Thankfully the developers have given the option to remove ads for a fixed amount. And fortunately, that amount is not too much.
Depending on when you are reading this article, the price for removing ads from Ludo King can vary from Rupees 10 to Rupees 90.
If there is a promotion going on, you might see rupees 10 flashing on the top left-hand side of your mobile screen when you are inside the game.
To purchase something from Play Store, you need to add a credit or debit card to your Google account. But if you do not have that, you can still get reward points to purchase any e game from the Play Store.
You can earn reward points using Google rewards. I recommend that you install it right away, when the next time you get a survey, you can complete the survey to earn some reward points which you can spend on purchases like removing ads from your best game.
2. Play an attacking game
This lock town I have played so many ludo games that I can consider myself an expert when I say that you should be playing and attacking game instead of defending.
It means that you who kill the opponent whenever you get the opportunity. Surely the game of Ludo is a dice game that is based on luck, but Ludo is more about probability.
The reason I am asking you to play an attacking game is that the key to winning a game is to delete the game and weight delete the game is to kill the opponent so that they have to start from scratch.
If you are not killing anyone, your speeding the game up for the finish, which is not a wise choice considering your moves depend on a dice.
3. Opening all your pieces should be your priority
Again the Ludo game is played with a dice, which is about sheer luck. You can open your piece only when you get a 6, so it should be your priority to open your pieces so that none of your turns gets wasted.
Also, if you have got just one piece open, it runs on auto, which means there is a high chance of getting killed by someone if you go ahead of them.
4. Spread Your Pieces Across the Board
You might be aware that on the board, there are different safe spots where none of your opponents can kill your peace.
Your goal should be to reach one of those sev spots, and once you reach there, you should stop with that piece and continue with the other one.
Try not to take any chances are when you have crossed two blocks. And this is why it is very crucial to open all your pieces so that you have an option to which peace to move forward.
5. More than four players? Try Ludo6
If you have a group of more than four people, say like 5 or 6. And you all want to play Ludo. Well, now, you can, thanks to the Ludo6 game app.
Ludo6 game app is from a different developer, but it is equally addictive.
If you want to play Ludo with 6 or 5 people, make sure that you have enough time ahead of you because, the more the people, the longer the run would be for the pieces, and the longer the game.
In my experience, a five-player Ludo game will easily last two and a half hours. So make sure you and your friends have time, which I think shouldn't be a problem until we are in a lockdown.