Have you ever been in a situation where you have forgotten your wallet and urgently need cash? Well, we have all been there.
Digital Payments have increased many folds in the last few years, but they're still a few scenarios where even digital payments wouldn't work.
But now there is a convenient way to withdraw cash from ATM without using your physical debit card. ICICI bank is one of the first banks to offer such facility.
Benefits of of using cardless withdrawal
If you have a bank account with any of the banks that offer this feature, you would required to carry a wallet at all. Last time I checked my wallet it had debit cards some visiting cards my drivers licence, PAN card and Aadhar card.
I had stopped carrying cash long back, and I used my debit card to withdraw cash whenever I required it, or directly used it to pay.
Now I have soft copy of PAN, Aadhaar, and Driver's Licence. And I also have a slim wallet which carries my physical ID Cards and one debit card, but I still really carry it.
There is an official app called Digilocker (Android App / iPhone App) Where you can save verified digital version of your documents that are valid everyhwere.
Similarly, you can save visiting cards by taking a picture of it or just adding the contact on your phone.
YOu'll never have to worry about forgetting your wallet at home.
How to use cordless withdrawal with ICICI Bank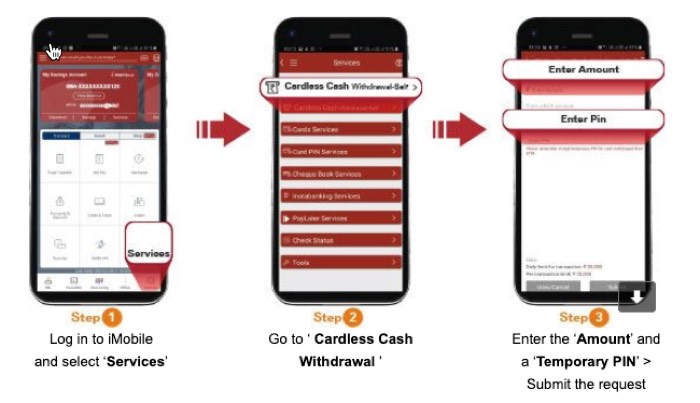 If you have got your smartphone with you and have got the iMobile app installed, you can log into it, go to services, find cashless card withdrawal, enter the amount and pin on the next page and submit the request.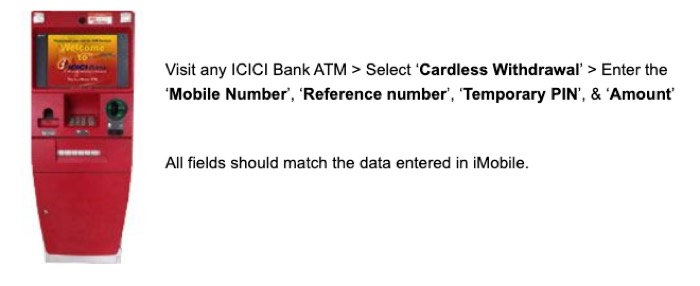 Now, all you have to do is visit ICICI Bank ATM, select cardless withdrawal. Enter the mobile number, reference number, your temporary pin, and the amount you want to withdraw. All this information in Shelby the same you have in the iMobile app.
Similar kind of cash withdrawal facility is also available with other banks.
Bank of Baroda
RBL Bank
Kotak Mahindra Bank
State Bank of India
The process of withdrawing money is pretty much the same. It would help if you had the official mobile banking app installed on your smartphone. The app will allow you to create a temporary pin and instructions to withdraw cash from ATM without a debit card.