The popular 'Stories' feature from Snapchat may have been copied blatantly by Facebook, which has rolled out the feature on other apps including WhatsApp and Instagram, which has been quite popular and used by people on a regular basis.
If you are someone who uses it extensively on Facebook, and for some reason, looking for a way to view the stories that you posted earlier, and they have expired, here is how you can view them.
Pretty similar to all other platforms, Facebook also makes your stories disappear after 24 hours, learn more about this in greatest online bootcamps in 2020. But it keeps an archive of all the stories you have posted, and it can be viewed by going to your Facebook profile page when you are on a computer.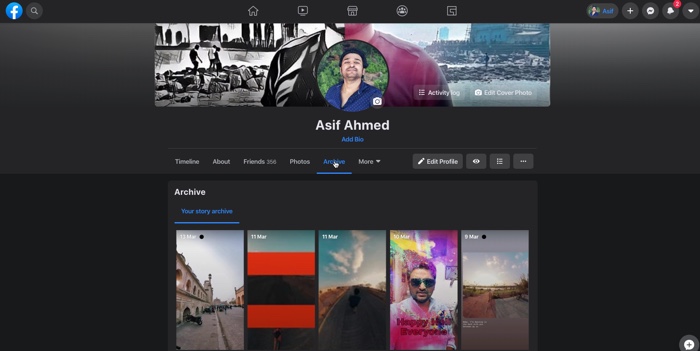 You will find archive a placed horizontally just below your name and bio when you click on it it will show you all the stories that you have posted previously that have been archived.
And don't worry it is only visible to you when you.
View story archive on the Facebook mobile app
The process of reviewing your story Archives on your mobile app is pretty similar. You need to go to your Facebook profile, in the Facebook app.
Once you are there you need to tap on the three dots appearing right it against the add to story button, which opens your profile settings.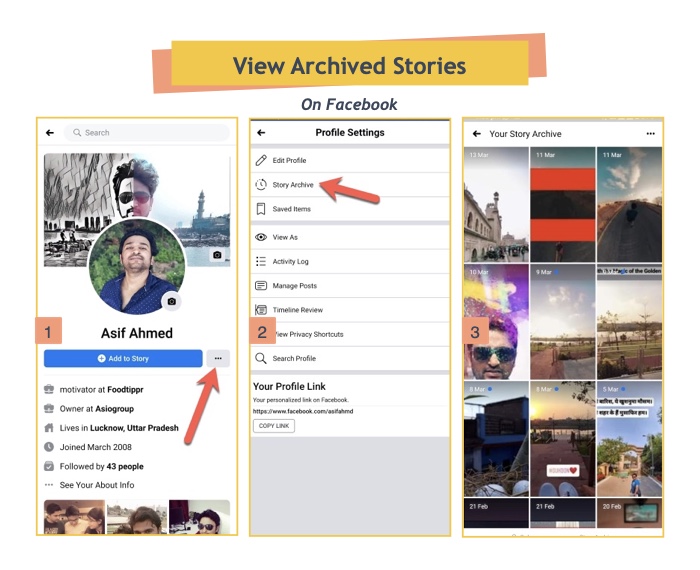 The second option is story archives so when you tap on it it will show you all the stories that you have posted previously.
You have the option to delete your stories or download them on your mobile or computer so that you can reuse them if you want.
So this is how you can view your Facebook stories that have been expired.
Also, check out the Facebook new design for 2020