There is no reason you shouldn't use ChatGPT when it is free. But, if you want to use it on your mobile phone, like the native app, you will find a dozen apps in the app store, but all of them will ask you to subscribe to a monthly plan.
These are not official apps and use OpenAI API Key, which technically isn't free but is pretty cheap. But the subscription of these ChatGPT-powered apps is quite high, especially; they offer the free version of the ChatGPT, which you can use on your desktop or in a browser.
Surely there is a way you can skip getting these apps from the app store and go for iPhone custom Shortcuts where you can use your API keys, which will be pretty cost-effective, say, like $1 for 5 hours of input. (5 hours is sufficient for a month for a normal user).
Or you can use Chat gpt on your iOS device for free by installing the official app, which is now available in more countries.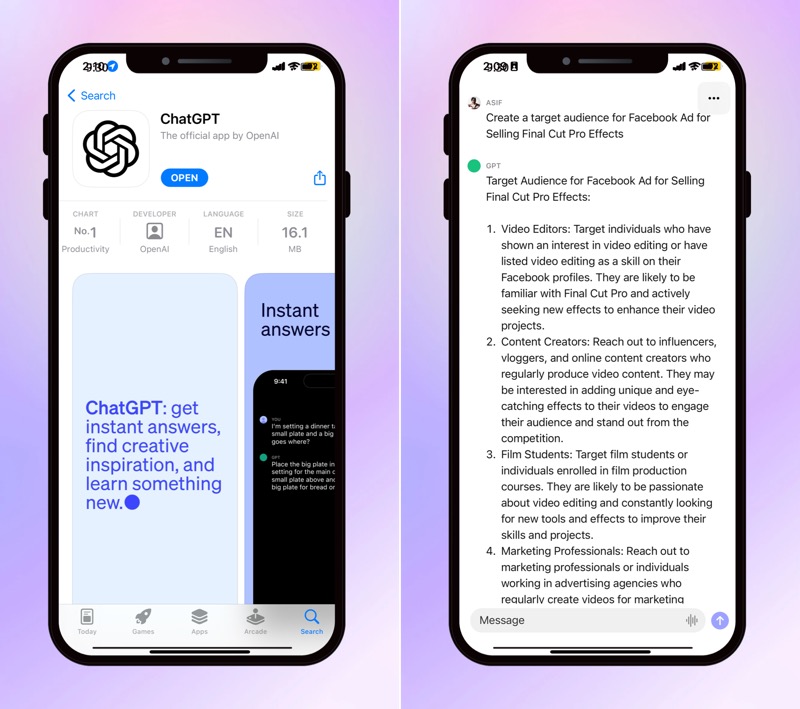 ChatGPT for iOS is Available in more than 20 countries.
It is free to use, just like the web version. If you have ChatGPT Plus, you can use ChatGPT 4, but ChatGPT 3.5 is available for everyone.
The user interface is simple, just like the web version, but you can also use your voice to input your prompts. You can make your life a lot easier and a lot smarter with this app.
This official app makes all the other apps useless, and now, you can use ChatGPT on your iPhone for free.
If, for some reason, it is not available to you, you can use SuperChat, which is also quite nice. The SuperChat app is also subscription-based, but there is a BYOK, Bring Your API Key, where you can apply your OpenAI API Key and use it for free.
The ChatGPT official app is currently unavailable for Android but will be soon. So follow me for that update also.
However, there is also a workaround to use it on Android devices.