If you are looking to buy iPad Pro online, our recommendation would be to buy it from amazon as it offers huge discounts during the festivals.
If you are in India, you might be aware of the discounts during indian festivals like Diwali, Republic day or Independence day, even during the new years.
There are two main e-commerce giants in India, Amazon and Flipkart. They both complete with each other and offer maximum discounts to attract the customers and since competition is always very benefecial to the customer. it's you who get to enjoy discounts.
You can enjoy discounts, not just on iPad but also on other apple products like iPhone and MacBooks.
I am a member of facebook group where people talk about gadgets and people regularly post about there have a discounted purchases.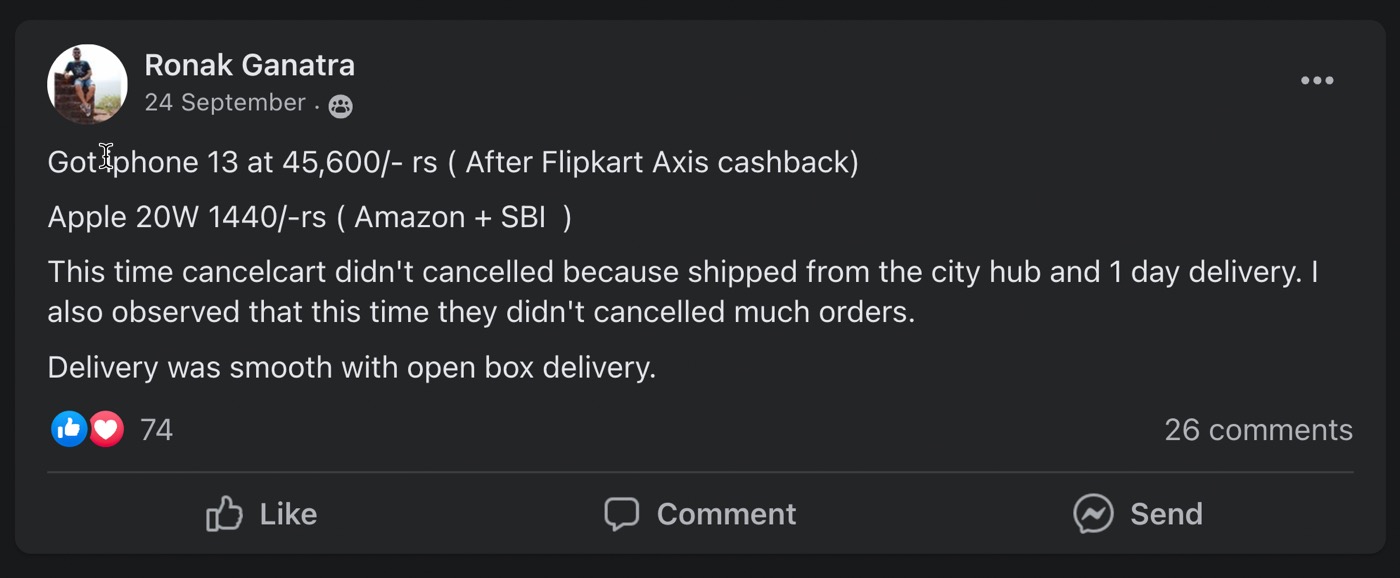 User posted that he was able to purchase iPhone 13 at Rs 45,600. Effectively, after the discounts, and cashback offered by different credit card companies.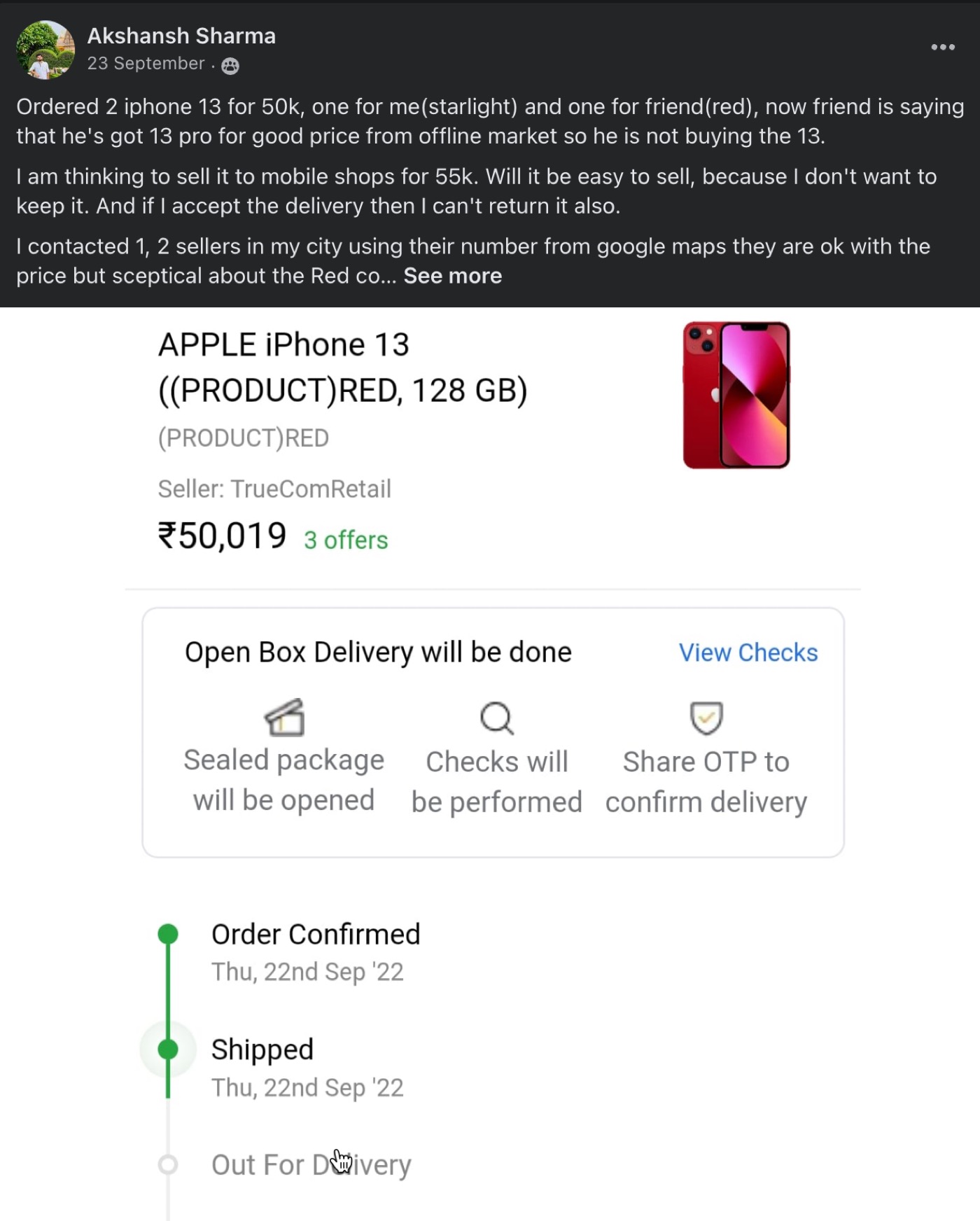 These posts are useful during the festival season sales on Amazon. Some even manage to get even lower price when there is a price error on the product pages.
However you will have to wait for the is indian sale festivals if you want to opt for heavy discounts. Even on regular days you can find the products being sold at heavy discount prices.
For that you can use a price tracker website like Price History, which keeps the track of the product and notifies you whenever it is being sold at a heavy discounted price.
I have used the website for a lot of products that I don't need immediately, but I plan to buy. Whenever I get a notification that the product is being sold at slashed price, I am able to purchase it even on regular days.
Get even more discounts using Amazon Business
If you're looking for purchase for your business then you can give anyone more discounts by signing up for amazon business. As it also offers gst input, meaning you will be able to buy products minus the GST on it.
Aside from the gst input you can also get heavy discounts on bus purchases as well.
People by all kind of stuff ranging from lighting to Air Conditioners to Headphones to Keyboards etc. Amazon is one of the largest e-commerce platforms in the world that has quite a vast can take log of products.
How to register for Amazon Business?
If you have a registered business with gst number, you would required to give your GST number on the Business PAN.