Opera browser is one hell of a browser it is one of those browsers that brought tabbed browsing into the scene, before that every browser had only browser Windows, that created a lot of clutter.
It's not just tabbed browsing, Opera Browser has been one of the first to bring some subtle improvements to browsing. Sadly it did not pick up on the addons part. I mean, it has got its own space for addons , but let's be real, it is not as vast as Chrome web store.
Chrome extensions were probably the main reason why I switched to two Google Chrome in the first place.
If you are not already aware, the Opera browser has adapted the chromium infrastructure for the browsers long ago, which means that there are a lot of similarities between the Chrome Browser and Opera browser.
And the good news is, the Opera browser also supports Chrome extension. But it's not as direct as it is in Google Chrome.
So let's see how you can install chrome extension on Opera browser
To make the Opera browser support Chrome extensions, you first need to install an addon.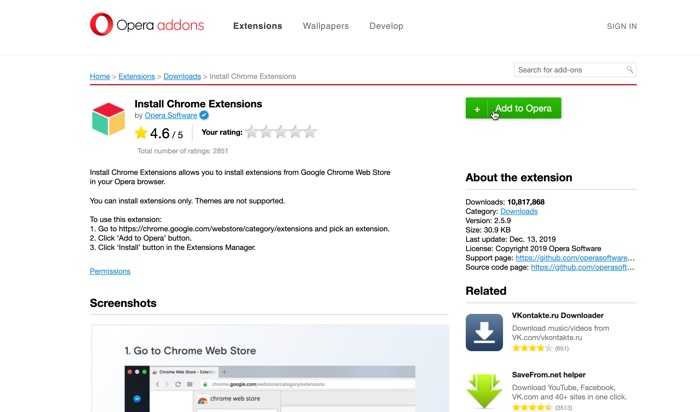 After you have installed the add on, you can visit the Chrome web store by doing a Google search. Then search for the Chrome extension that you want to install in Opera.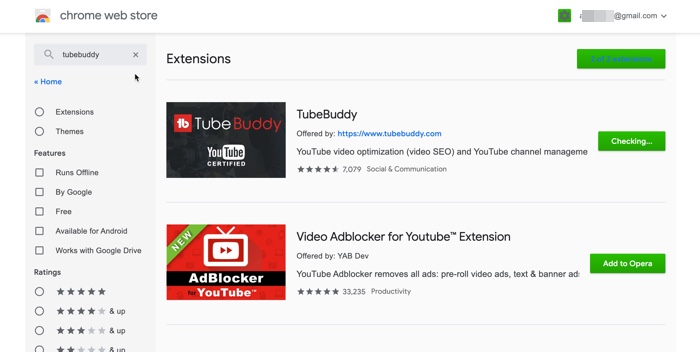 You can click on the 'Add to Opera' button. You will be already logged into the Chrome web store using the Google account you have used to sign in to your Google account in the Opera browser.
Once you click on the 'Add to Opera' button, you will be redirected to the extensions area in Opera browser from where you can click on the install button to install the Chrome extension.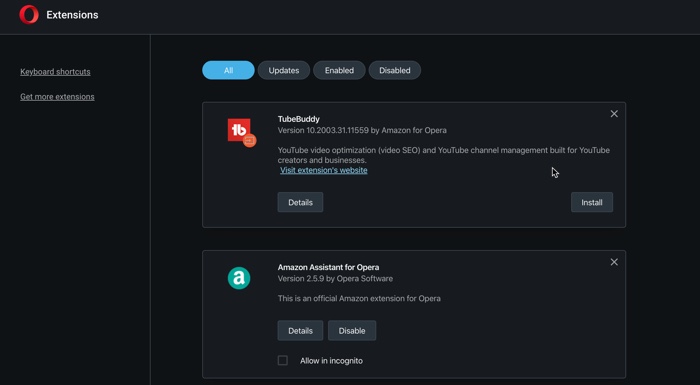 If you are not redirected, you can also navigate to the extension area by clicking on 'View' then 'Show Extensions' for using the keyboard shortcut Shift+ Ctrl+E (Windows) or Shift+Command+E (Mac).
Once installed successfully, it will be available in the bookmark area, on the top right-hand side of the Opera browser.
So now, you know how you can install Chrome extensions on the Opera browser. While we are here, I would also like to mention that Microsoft also rebuilt its Microsoft edge browser using the Chrome engine, which means it also supports Chrome extensions.
Interestingly Microsoft edge recently became the second most popular browser.
So, now that Chrome extensions are available on all the popular browsers, which browser would you prefer?