YouTube might be the place for joggers to log about their daily activities and music albums to release their music videos. It is also a place where you can find many Hollywood movies, although they were not free.
You have to shell out your money ranging from Rs 25 to Rs 450, depending on the title. But Google has made some changes to Youtube, which is in your favor, at least in the US.
Google has made a list of Hollywood movies free to watch in the US. They are going to be ad-supported, just like usual videos on YouTube.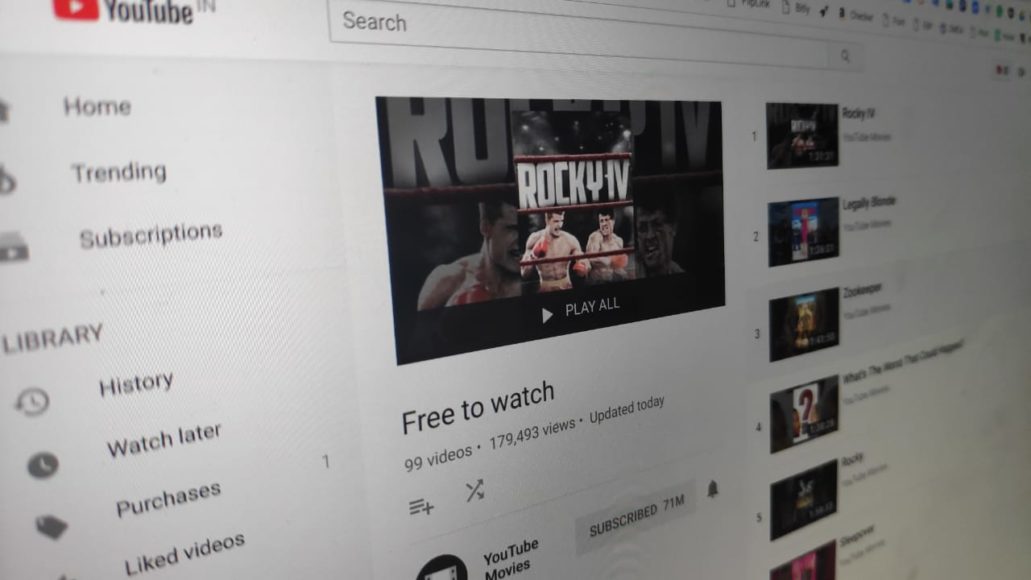 Rohit Dhawan, director of product management at YouTube, said, "Free, ad-supported movies presented a good opportunity for both users and advertisers."
If you live outside of the US, you can use VPN services to watch these movies, but I am not sure how the experience would be since VPN sir is painfully slow.
YouTube has created a new category under the movies section called 'free to watch,' and will be listing all the movies it wants to offer free to US citizens.
When I checked the category, there were 99 movies added to the list, movies like Rocky, 1,2,3,4,5 to Movies like Legally Blonde.
The movie is listed for free on YouTube in partnership with Hollywood studios, So, there are no new movies out of these 99 which were added, and I am assuming there aren't going to be new movies in the future.
The movies listed have already and their money already I have been watched by most people anyway.
While it is a good step to bring some full-length movies to its user base, it would have been better if YouTube can come up with a subscription-based model and tries to add new movies and TV series like Netflix and Amazon Prime.