If you are using a dual monitor PC or have connected an external monitor to your laptop, you must have observed that you have the same wallpapers of both Monitors. This is because there is no default option in Windows to handle Dual monitors.
It is okay if you use the same sized monitors, but if you are using Monitors with different Screen resolutions, it doesn't please you to keep the same Wallpaper on both screens.
Apart from that, there could be several other reasons why you would want separate wallpapers on both the monitors.
It can be achieved by using a small piece of software called Display Fusion,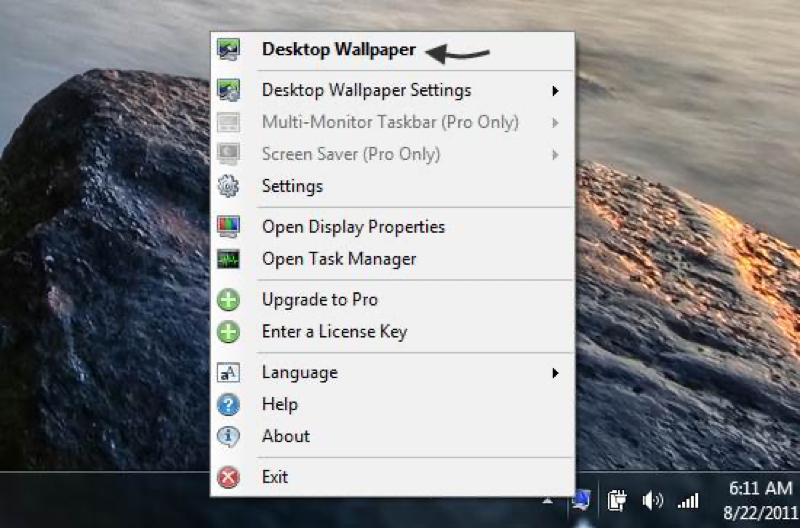 The Application is free, but there is a pro version of it, which has more options. Thankfully the option we want is available in the free version.
Get separate wallpapers on both monitors using Displayfusion
Download and Install the software and launch it from the icon in the notification area.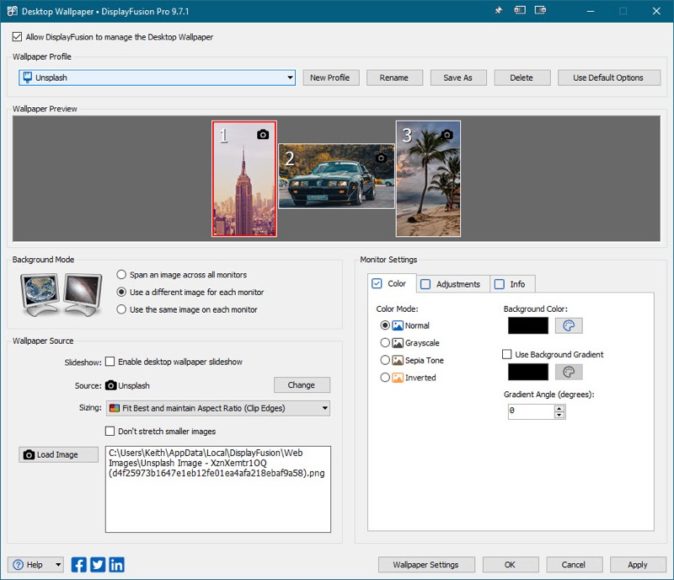 Now, you can highlight the Monitor with your mouse and load the Wallpaper from either your Computer, or it also gives you the option to download a few nice Wallpaper from Flickr.
I tried the Flickr option but it didn't give me exact size wallpapers, (Read: Get Desktop Wallpapers of Exact Size via Google Image Search).
After you are done selecting the wallpapers for each of your Monitors, you can click on Apply button and keep the Application running. Do not exit Displayfusion from the notification area.
This Application gives you the option to start it when Windows starts to keep different wallpapers' effects on different Monitors.