It seems that Reliance jio is giving several of its inactive users of jio fibre free plan for a month. I just got a message from the company saying that a new plan has been activated on my account.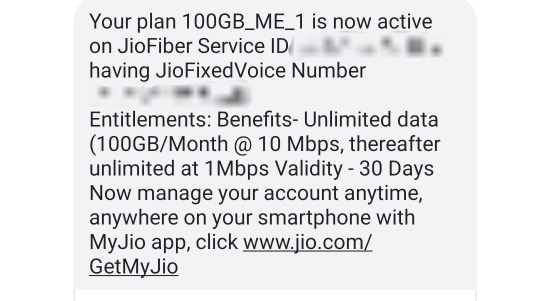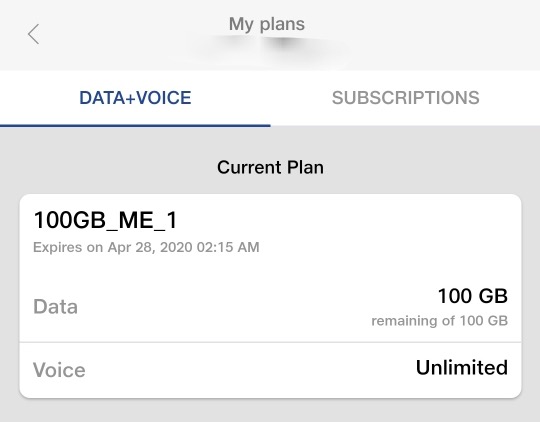 The surprising thing is that I am not using Reliance jio fibre from last few months after it reduced its upload speed to the one-tenth of the download speed.
Last time when I was using it I was on a hundred Mbps plan but the upload was just 10 Mbps, and looking at other options, I found the local ISP better, who was offering the same upload speed as download speed.
Maybe it is just me being the lucky winner of something in jio or perhaps the hour giving this plan because of the countrywide lockdown do the coronavirus.
This week India has gone into a 21-day lockdown under which several people are working from home, and maybe this is one of their gestures to help the people who are working from home.
Reliance jio is also providing special recharge on their Jio 4G mobile services. The plan is of Rs 251, where users get 2GB of data per day for the next 51 days. However keep in mind that there is no Talktime given on this plan which means you would only be able to make calls to jio numbers and use the 2GB data per day, after which the speed gets reduced to 64 Kbps.
And talking about the free 100 GB at 10 Mbps plan on jio fibre, thankfully it is offering 10mbps of upload speed which is equal to the 10 Mbps download speed.
Reliance jio is not the only company which is offering free internet services, lot many other internet companies have come forward to help the people who are working from home.
Even Apple has started off ring A 90 day trial of two of their most popular software, The Final Cut Pro 10 and Logic Pro X.