This post shows you how to connect an External Monitor to a Laptop. First off, check whether your Laptop has a VGA or DVI port, mine was VGA, and most of the Laptops manufactured these days have VGA ports only.
Difference Between VGA and DMI Port
The Image shows the difference.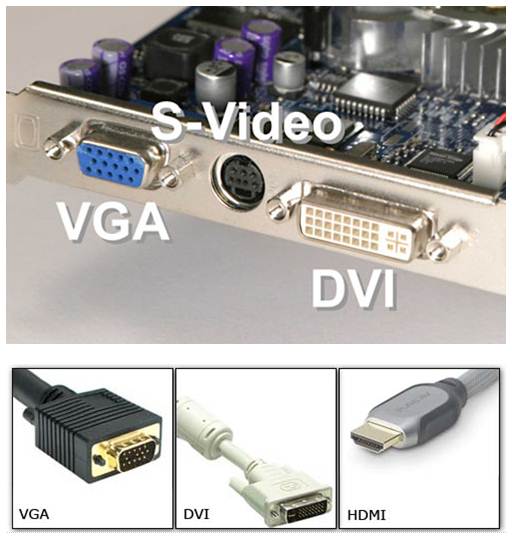 Also, shows how the Cables look like. As VGA is more common, you will be getting a Monitor with a VGA output and getting a VGA cable.
Now find the VGA/DVI Output on the Laptop and connect one end of the Cable to the monitor and the other end to the Laptop.
Most modern laptops come with HDMI slot and even Mini HDMI slot. If it is a mini HDMI slot you can either get a cable that has got Mini HDMI, you can simply buy a mini HDMI to HDMI adaptor, so that you can use any existing HDMI cable as well.
Your Laptop will automatically detect the external monitor and ask you whether you want to make it an external display or duplicate your Laptop's monitor. You can also go to the settings by clicking on the Desktop and selecting the Screen resolution.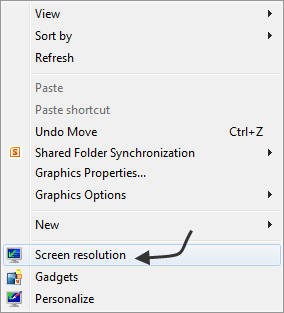 A Window will appear to click Detect to find which one is your primary and which one you have added just now. Then from the Multiple displays option, you can select Extend these displays option.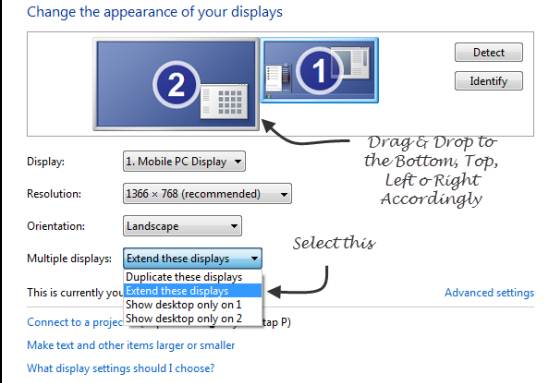 You can also set the positioning of your external monitor. For example, if you have kept your external monitor to the left-hand side of your Laptop, you can drag it to the left and apply the settings. You can also use different Wallpapers on different monitors.
Connecting your Macbook to to an external monitor
If you are trying to connect a monitor to your Macbook, you would require a USB type C to HDMI cable, or maybe also an adaptor, depending on what type of slot your monitor has. Most modern monitors have HDMI slot.
You can also get one of those USB type C dongle for macbooks that will give you more slotsm such as USB 2.0, SD Card Reader etc.
Share the post "How to Connect an External Monitor to a Laptop"