Android users have got plenty of ways to get paid apps for free we have written about it in the past, which you can check here.
We have also written an article showing you how you can earn Google credits to install paid apps from the Play Store using Google credits.
The iPhone users are left out because of certain limitations of iOS. If we have to install all Apps from outside of the app store, they need to jailbreak (the equivalent of rooting of Android mobiles) smartphones, which we do not recommend.
So how do you get paid apps for free for iPhone? This article.
Apps Gone Free (App)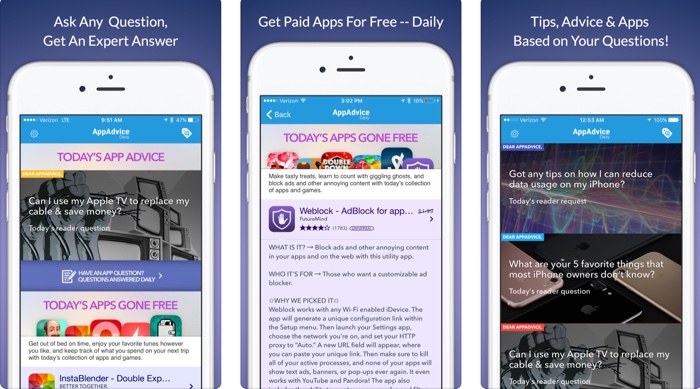 Apps Gone Free is an app that can be installed from the app store, and the purpose of this app is to Tu let you know which paid apps are currently available for free.
Yes, you heard it right. Some paid apps Run promotional offers where they put the price as $0, which means anyone can install them.
It's just that no one gets notified about it, and it depends on continually checking the App Store for search ads, so the apps Gone free app is pretty handy at getting informed about the paid apps that are gone free.
AppShopper (Website)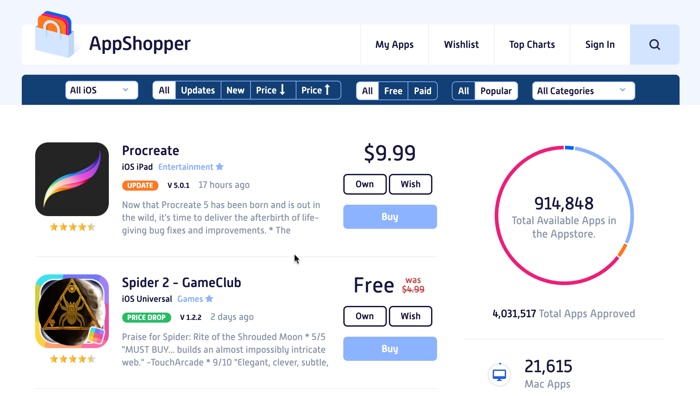 Apart from the apps Gone free app There are several other mediums where you can get notified about the promotional offers of paid apps to download them for free.
One of the websites is called AppShopper, which features paid apps that have gone free.
Although the downside is that there is no notification system, so you will manually have to check them by opening them in your browser to find the free apps.
AppHookup (Reddit Thread)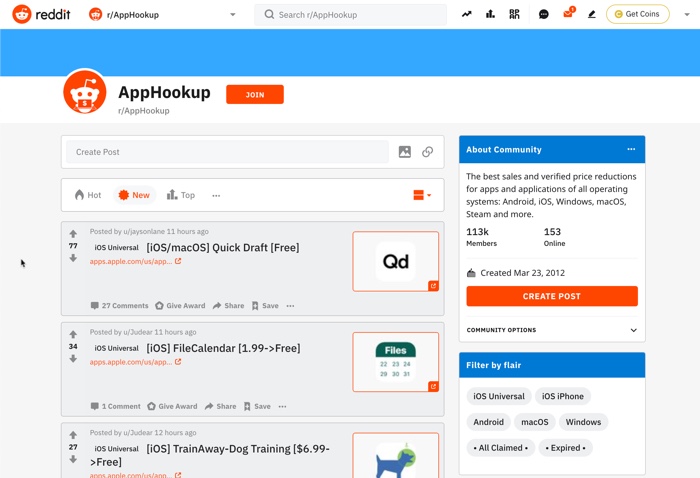 Then there are other mediums such as a date that has a particular thread called AppHookup.
It is quite popular, with more than 100 thousand people subscribe to it. The thread is quite active, with multiple posts a day.
Unlike the website mentioned above, you can subscribe to this thread by creating a Reddit account and installing the app on your mobile phone to get notified whenever there is a new post.
Mostly the offers are time-sensitive, so you won't have any luck finding free apps posted a week ago.
Google Opinion Rewards
How the solutions mentioned above are time-sensitive means the deal is for a limited time, and there is no guarantee that your favorite speed at will is available for free.
This is where Google Opinion Rewards can come in handy as it allows you to earn money in return for filling out surveys.
The Google opinion rewards on Android give you Google credits which you can use directly in Google Play Store to buy paid apps, but for iPhone, it is the real money that you get by answering surveys.
You get notified every time you get a survey, and the frequency is quite average, ranging from 1 to 3 surveys every week, each giving your money ranging from 20 cents to $1 with a minimum payout of $2.
Money might not seem too much, but it piles up pretty quickly, and you will get enough amount to buy a paid app.
I know it is not what installing paid apps for free, but this is the best you can get for iPhone apps.