Looking for a way to get a Hotstar premium account for free? Is it even possible? Well, read out our article to know more about it.
This article is updated with new information in July 2020
For those who don't already know, Hotstar is one of the most popular online streaming services available in India.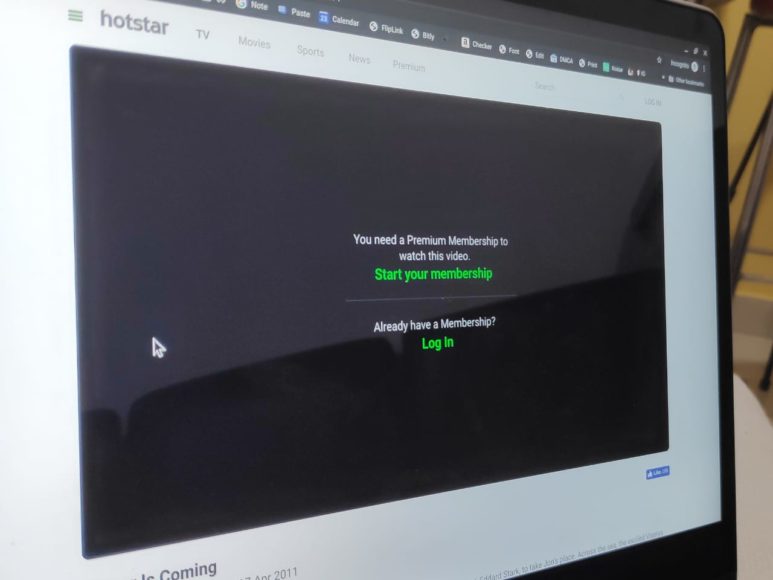 It has more than 50000+ hours of content available on its platform, including various videos in different categories, including TV shows from the USA.
The business model of Hotstar is pretty simple,  they offer most of their content for free, which is ad-supported, just like the TV channels  from Star Network.
But they also have a Premium category, where they have listed almost all of their original TV series along with international TV series with some popular movies as well.
Another segment is their sports segment which includes live streaming of different sports, and it is also popular since sports is loved by the majority of Indians
Hotstar offers two types of subscriptions one is monthly one is early.
Know the difference between Hotstar Premium and Hotstar VIP.
You can get the yearly subscription for Rs 999/- which comes out as less than Rs 90 per month.
With the launch of Disney+ in early 2020, partnership with Hotstar, their new pricing for Disney+Hotstar is Rs 1499/Year and Rs 299/Month.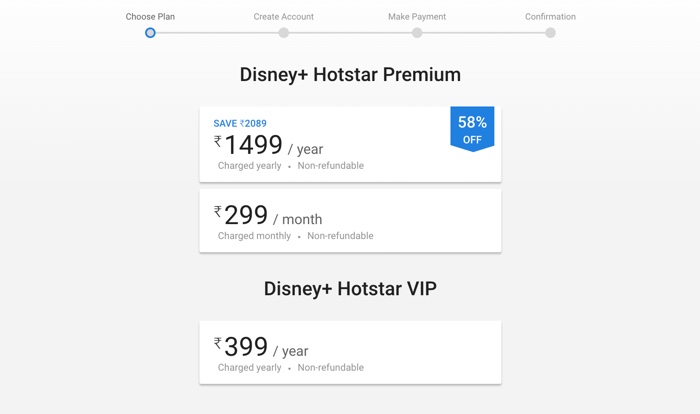 At the same time, if you want to opt for the monthly subscription, you will have to pay Rs 299, which means if you get the monthly subscription for five months, you can get a year's worth subscription for that amount of money.
There is also a user base between their two subscription models who is continuously looking for ways to get at the premium subscription for free.
The internet is also filled with promises to give them Premium subscriptions for free.
Though I would agree that there are a few ways you can get it, and this is what we are going to discuss in this article.
How to get Disney+Hotstar premium subscription for free?
Watch some content from  Hotstar premium account for free using the Jio TV.
If you use Jio Sim, you might be aware of their service called Jio TV. It brings several TV channels under one app to enjoy your favorite TV shows on your mobile.
You can watch live TV using jio TV along with some catch-up episodes from the last week. Interestingly, Jio offers a few channels from Hotstar as well.
These are primarily sports channels,  which are otherwise available under the Hotstar premium subscription.
So this is one of the ways to watch Hotstar premium content for free using Jio TV.
Get Yearly Subscription of Disney+Hostar VIP for Free with Jio Recharge
For a very brief period, Jio is offering a yearly subscription of Disney plus Hotstar VIP for free with their monthly recharge of Rs 401.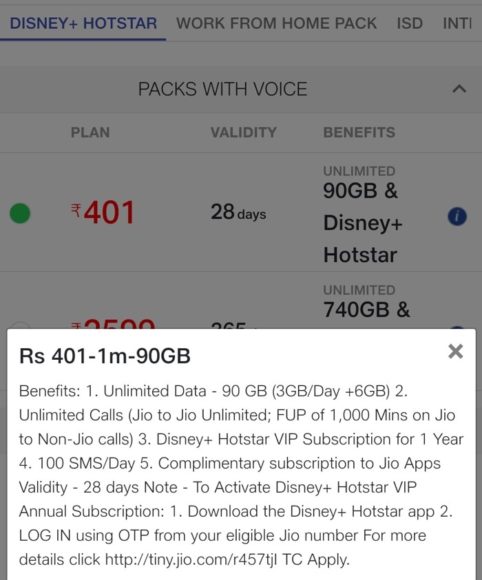 It's their 3GB/Day Plan for 28 Days, which means the effective price of a Disney+Hotstar VIP subscription is 0.
If you have got Jio, you may be already e doing a recharge of rupees 149 for 1GB per day for Rs 249 for 2GB per day. And in that case, you can still save on the Disney+Hotstar VIP subscription by opting for a 3GB per day plan at Rs 401.
Get Hotstar Premium to account for free using the 30-day trial
To let the users get a taste of Hotstar Premium, Hotstar offers a 30-day trial of their Hotstar Premium for Free.
All you have to do is, share your card details so that Hotstar can charge you for the monthly subscription after your trial period ends.
You can indeed cancel your trial period on the 29th day, for a few days earlier before the trial period ends, so that you do not get charged.
But, some people are not comfortable adding their credit card or debit card details into an account, or maybe they do not own a debit card or credit card.
In situations like these, you can take advantage of the services that offer virtual credit cards.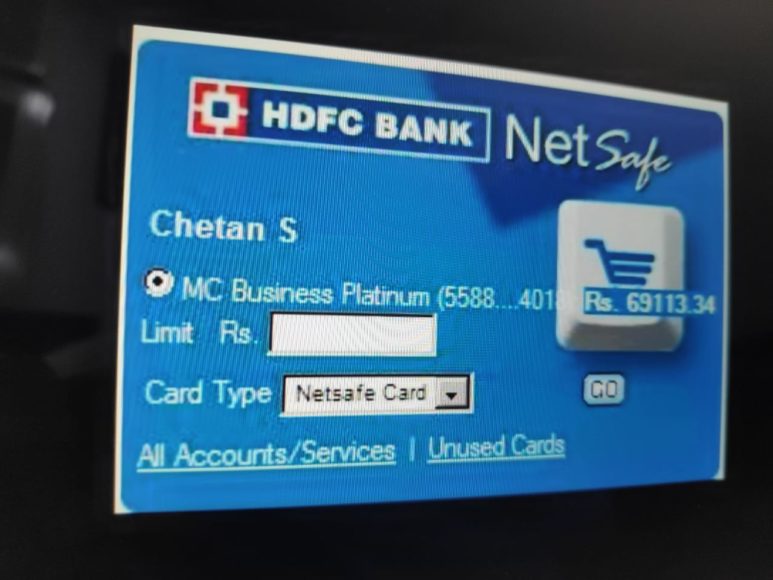 The virtual credit card services  is offered by a couple of banks in India, such as HDFC, Kotak, ICICI, Axis Bank, SBI, FreeCharge Wallet App, etc.
If you own account either of these services, you can try getting a virtual credit card and put in the number to avail the 30-day trial offer to use Hotstar premium account for free.
Get Hotstar Premium account using Flipkart Plus Coin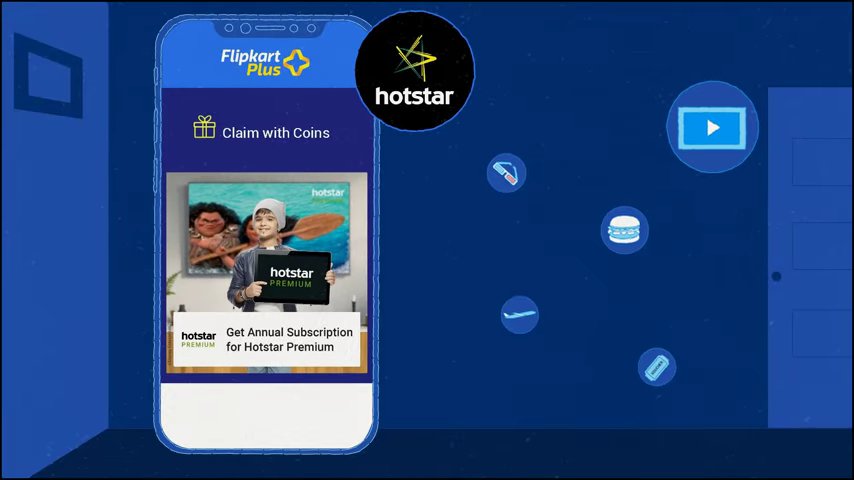 Like Amazon offers Prime service,  Flipkart has also introduced a customer priority service called Flipkart Plus. Here is how it works:
When you make purchases on Flipkart, you earned some coins, and when you  can collect 50 coins, you can join the Flipkart Plus program.
Once you have joined the Flipkart Plus program,  you will keep earning coins by shopping on Flipkart.
And once you collect 50 coins again, you will exchange these coins for various offers. One of them is an early subscription to Hotstar premium.  About the video embedded below to know how Flipkart plus offer works.
Get Hotstar Premium to account for Free using Group Buy
Now,  this isn't any hack but depends on mutual understanding with your friends.
A couple of friends can contribute money, buy the yearly subscription,  and then share the login credentials among the group.
This is happening a lot among students who are often unable to afford these premium services and still do not want to get left behind.
Even if you have a group of 3 people, you can contribute to 333 each. To get the yearly subscription, this should be approximately getting a yearly subscription for the price of one month.
Though we wouldn't call it free, it would still be one of the most convenient ways to get a Hotstar premium account without paying the total amount.
Important: All the keep in mind that Hotstar does not allow More than one user to watch a premium video at once.
This means, do you have to take turns to watch premium content on Hotstar, all work with them how to assign time slots for each other.
Do the Hotstar Mod APK Apps Work for Getting Hotstar Premium Account for Free?
As mentioned above, the Promises of offering Hotstar premium account for free, one of the fairly popular ways is the availability of Modded APK of the Hotstar app.
If you are not aware of what a modded APK is, find the definition below for a brief understanding.
Android  enthusiasts make some changes in the official APK file of an Android app to bypass a few things, such as unlocking premium features. In this case, the Hotstar premium account.
Mostly these modded apps are capable of bypassing for unlocking features that are presently available in an app.  So by this very definition, it is doubtful that a modded APK of Hotstar would unlock premium services.
I tried  searching a search modded APK is to write this article, but mostly all of them took me to heavy websites on the advertisement.
One link took me to another, and another link took me to another link. Meanwhile, every time I clicked on a link, a dozen popup ads appeared. It's the method used by these websites to make money.
So, if you came here looking for a modded APK of the Hotstar app to use the Premium services of Hotstar for free, I would advise you to suspend your search right now and use either of the methods mentioned in the article above.