Netflix is one of the most popular on-demand video streaming services available. It is the premium on-demand video streaming service with over 150 million paying subscribers as of January 2019.
Statistically, it is adding approximately 8 to 9 million subscribers every other month, so the number May surpass two hundred million subscribers by the end of 2019, perhaps.
Just wanted to give you some context before telling you about the Netflix premium Mod APK floating all over the internet.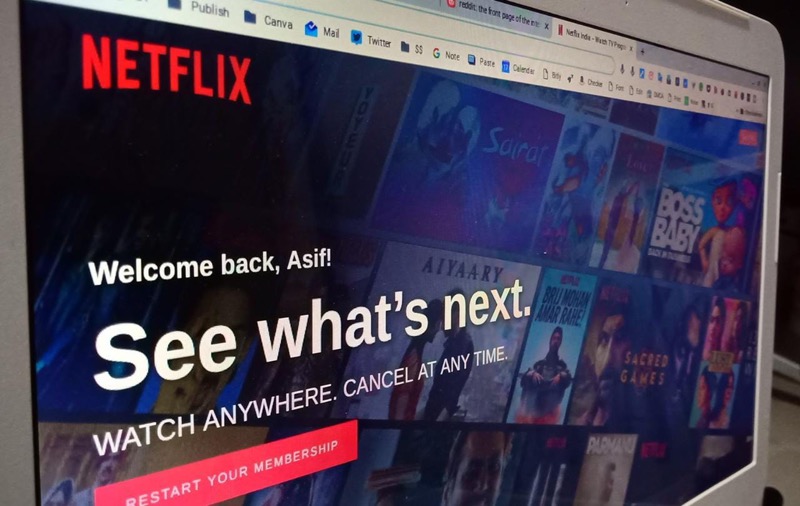 What is Netflix Premium Mod APK?
Netflix Premium Mod APK is like any other modified APK that claims to lift the limits of a free app or unlock its premium features without having to pay for it.
Modded APKs of apps like WhatsApp, Instagram, PicsArt etc., are available on the internet, and to some extent, they work by listing the limitations of the original app.
Some third-party developers download the APK and then make some changes to the APK file that can be e then sideloaded on any Android mobile phone to enjoy the premium services for free.
And this is what the Netflix premium mod APK promises.
Can Netflix Premium Mod APK Offer Free unlimited Content Streaming?
Now the question is, can a modified version of the Netflix app give you the premium feature of streaming unlimited content without you having to pay for its monthly plans? Certainly not.
Even if some developer makes changes to the apk file of the original Netflix app, the content that you stream comes from the server-side, which checks your subscription on the server itself.
This means, unless you have a subscription, you won't be able to stream content from the Netflix app, even if it is a Netflix modded APK.
What Happens When You Download Netflix Premium Mod APK?
If you still search for Netflix premium Mod APK and download from any random website, you won't get the Netflix premium mod.
It would be some other App, that would allow you to stream content that has been downloaded from video streaming services and hosted on third-party cloud servers.
There are e quite a handful of such apps available on the internet that offer premium content for free, but it is piracy.
One such app that was very popular, was called Terrarium app, which got shut down last year.
Currently, all the people offering the Netflix premium Mod APK are distributing an App called BeeTV.
This indeed does offer some premium content on its app, it works pretty much like the Terrarium app, but there are some issues with it.
a) It is piracy, and you are not supporting the streaming service by not paying the subscription fees, the revenue which is used for creating such shows.
b) The app itself is full of ADS and is painfully slow. When you launch the app, you have to go through an unskippable ad, and then when you tap on the button to start playing a show, you have to wait a few more seconds for the show to load, then maybe another unskippable ad.
c) It ruins the experience of watching content on-demand on your favorite screen; you don't have the option to skip intros or go to the next episode, Oscar, for a few seconds I had or backward. The recommendations are also useless.
There is a better way to watch Netflix content, without hassle, by opting for the mobile-only plan, that is now available in several countries for just around $3/month.
And if you're lucky, you can also find trial Netflix accounts that would last around 30 days and would cost around $1 to $2 without the mobile-only limitation. Some scammers try to sell these useless accounts.