Do you want to know how to download movies on your Android mobile and enjoy it on the go? Continue reading this article to learn more about it.
We have talked about this numerous times, about how you can download a movie and enjoy it on your mobile phone.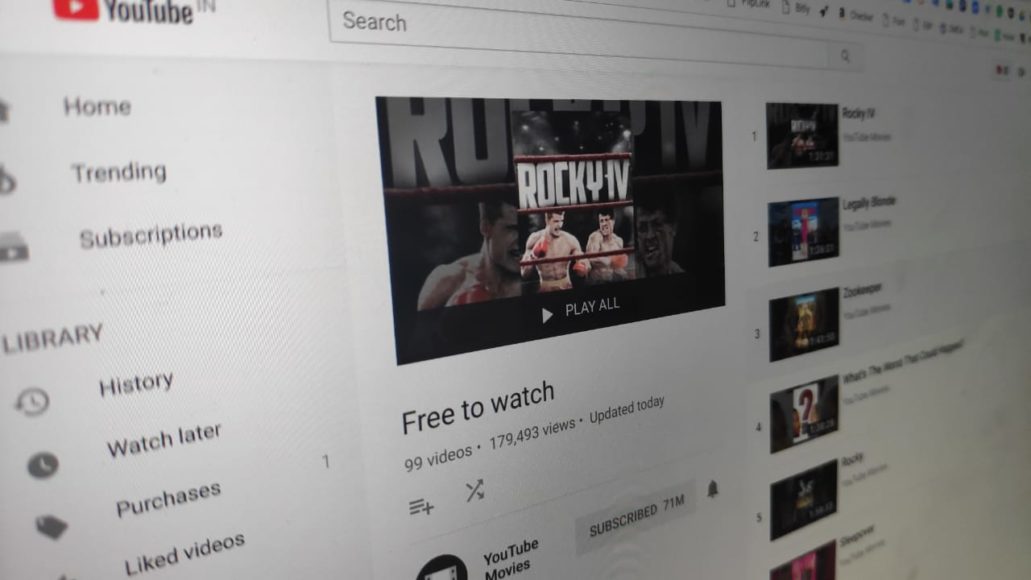 First of all, you will have to understand that there are two ways to download movies.
One is a The Legal Way,
and the other one is Pirated Bay.
The Legal Way
While the chances are high that you would be interested in the latter, I would still like to write down all the legal ways to watch movies on your mobile phone.
A few years ago, it was tough to get your hands on a movie, especially online. All the big movie production houses had a strict policy against the distribution of their content online.
But a lot of it has changed in the past few years. There are several content streaming services available that give you access to movies from all the production houses.
We have already listed the best video streaming services available, and the majority of them have apps available for mobile phones. You can install apps for these services from the Play Store and get started with it.
All these services come with a monthly or yearly subscription, the price depends on which country you are in what service you are going to opt.
What are the popular ones are
Prime video from Amazon
Netflix
Hulu
HBO
HooQ
Hotstar (India)
YouTube
Many more
Mostly all of them offer the option to download the movies on Android so that you can enjoy them when there is no internet available.
If you are interested in knowing about free services, read the other section, The Pirate Bay.
The Pirate Bay
I just used the term since it was rhyming with 'The Legal Way' what I meant was, using torrents.
The Pirate Bay is one of the websites where you can find thousands of torrents. It links to download different kinds of content.
It is not legal because you don't have to pay; it is not legal because it causes monetary loss for the creators of the content.
On the torrent, you will not only find movies but Software, Books, Porn as well. You can download it all for free.
It is a punishable offense to download pirated content from the internet in some countries, and in some countries, these websites and methods are already blocked.
But somehow, people find a way to access them to download content from it.
Finding a trustworthy website from where we can get the torrent link is a little confusing. But by any chance, if you manage to get the torrent link you want to download.
You can use the uTorrent app for Android, which is available in the Play Store. It is a torrent client app that enables you to download the content.
Apart from using Torrent websites to download movies on your Android mobile, there are other methods.
One of the popular Method is the use of the Telegram app.
Telegram is a WhatsApp competitor, which offers a lot more useful features and than WhatsApp.
You can follow channels on Telegram, and unlike WhatsApp, the file transfer limit is also quite high.
It is so high that people use it to distribute Movies, Software, Books, just like they do by using torrents.
If you haven't already got an account on Telegram, it is easy to create one using your mobile number. Just install the app from the Play Store and set it up.
Once you set up your account, you can look for Channels to follow, using keywords like Bollywood movies, Hollywood movies, books etc.
You will find a few channels sharing messages along with the files to download.
Watch or Download Movies for Free using Third-Party Apps
Like the official apps distributed by paid streaming services, there are also some apps that you can install on your mobile and watch movies for free.
These apps allow you to watch any movie. A couple of apps offer this, but since they are against the Play Store policies from Google, you won't find them in the Play Store.
One such app is called Showbox, and we have written about it, check out this article to know more about it and the link to download it.
So, these were a few of the ways you can download movies on your Android mobile and watch them on the go.
While the free methods to watch or download movies on your mobile phone are exciting, if you want to have a great movie-watching experience, I would strongly recommend you opt for paid services and buy subscriptions from Prime Video or Netflix.
The subscription plans are nominal, it is not illegal, and you are also supporting the content creators who created this excellent content for you in the first place.
Netflix, one of the most famous movie streaming services available, has introduced mobile-only plans that are cheaper, meaning you won't have to pay a lot of money to enjoy the content on your mobile.