Are you looking to know how to download the Instagram Reels videos locally on your mobile phone and share it with others using third-party apps?
In this article, we will be talking about different ways you can do it.
Instagram Reels is one of many features, Facebook, owner of Instagram, has copied onto their platform from their competition. Reels, a feature that lets you upload videos between 15 seconds to 1 minute with the ability to add any publicly available audio, is taken from TikTok, which has its share of troubles and got itself banned in India, the largest market in the world.
Instagram may have been planning to introduce something like this for a long time, but the timing was perfect for introducing it since many TikTok users are desperate to keep their user base from losing.
The Tiktok Ban may be devastating news for creators who had millions of followers on the platform; it is not much of a loss for people who want to be entertained.
That Tiktok kind of video is available on many other platforms. It's just that Instagram has the most extensive user base.
Let's talk about how you can download and share Instagram Reels videos.
Tiktok made it easy for people to download their videos and share with their friends using third-party apps like WhatsApp, Messenger, even Instagram DM.
It just leaves a watermark logo on all the downloaded videos, which helps keep the branding and let us know about the creator's user ID on their platform. However, there is a way to download Tik Tok videos without a watermark.
Unfortunately, it is not easy to download Instagram reels as it is to download Tik Tok videos. There is an option to save Instagram reels, but what it does is keeps it within the app so that you can refer to it later, but if you want to share it with friends using 3rd party apps, you will have to download it using third-party services.
Web apps to download Instagram Reels
Since it is a newly launched feature, at least in the last quarter of 2020, many services that allow you to download videos from Instagram and IGTV do not work for downloading Instagram Reels.
Perhaps it is because the URL structure of Instagram reels is different from the URL structure of Instagram videos in IGTV videos.
Fortunately, web apps are available that specifically that you download Instagram Reels. One such app is w3toys.com/reels.
The good thing about the web app is that it is available on every platform NBA Windows Imam app from Android to iOS. All you need is a web browser to access it.
Copy the URL of the Instagram Reels video you want to download. You can do that by tapping the three dots on the bottom left-hand side and tap on the copied URL.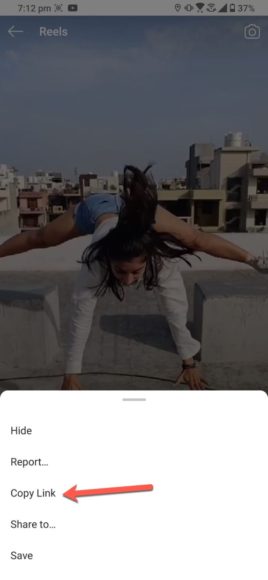 Paste the URL into the text field on the w3toys.com/reels webpage. And then tap on download. The developer of this web app monetization uses ads, so you will find some banner ads above and below the actual download button, which looks like the one shown in the image below.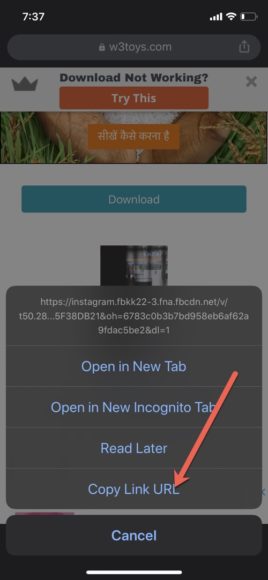 Once you tap on the download button, you will get the download link and save the video on your device.
On the computer, you can right-click and click on save.
On Android, you can long-press on it to find more options, then tap on 'save link' / 'download link.'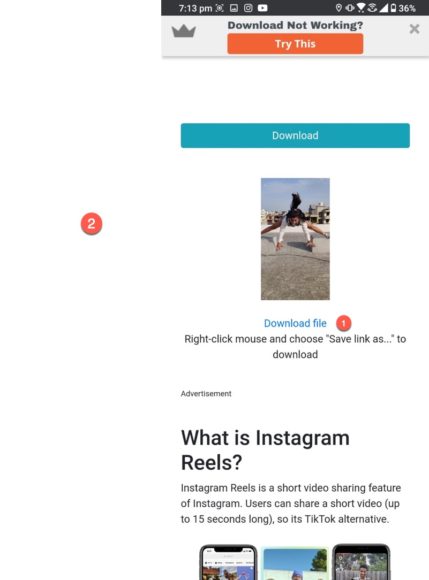 On iOS, you can tap on 'copy the URL' and open Video Saver app (download on iPhone), the app will let you download and export the video.