There are over a million apps in the Play Store that number is quite overwhelming when you go search for a specific App.
It is a good idea to have an APK file of the app, whether you want to share it with a friend or install it on more than one device or install the app which is not yet available in your region/country.
But having APK files from other sources is quite risky to your smartphones, who knows whether they are clean or infected files that will steal your smartphone's data.
Well, you don't have to think that much, because we have an easy solution for you. You can get the APK files of any app directly from the Play Store, which means they are clean apps as you are downloading them from a trusted source.
Go download an APK file, first, you have to copy the link of the app from the Play store.
Then go to apps.evozi.com and insert the link to the App you want to download.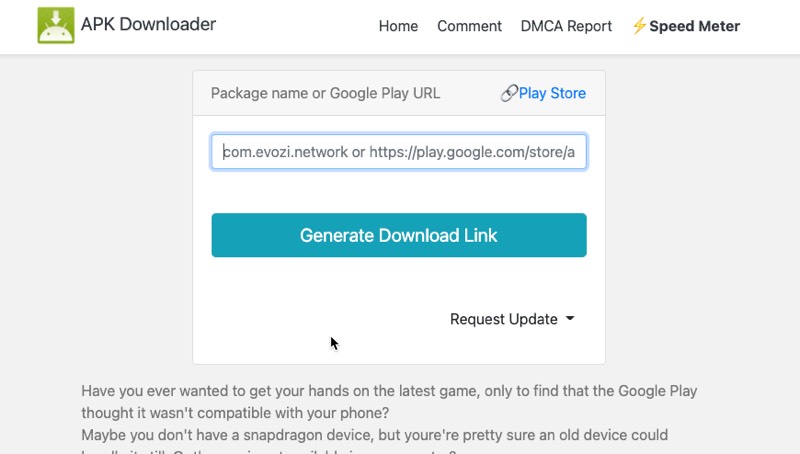 It will generate the Download link for you. It is an easy and convenient way to get APK files of the app directly from the Play Store.
If you want to get the APK files of the app you have installed on your mobile, either for the purpose of keeping a backup, sharing it with a friend or installing it on another device, you can use the apps back up and restore the app.
What if the app is not available on the Play Store in my country?
Sometimes, you will find an app, but it will show that it is not available in your country, which means, you cannot install it on your phone.
You can use the same method to download the APK, once you have got the APK file, you will be able to install the app.