We have already written a post about working with multiple monitors by connecting an external monitor to your computer. In that case, only one Mouse and Keyboard is required to control both the external.
What if you have two computers with different Operating-system and want to control them with a single Mouse and Keyboard?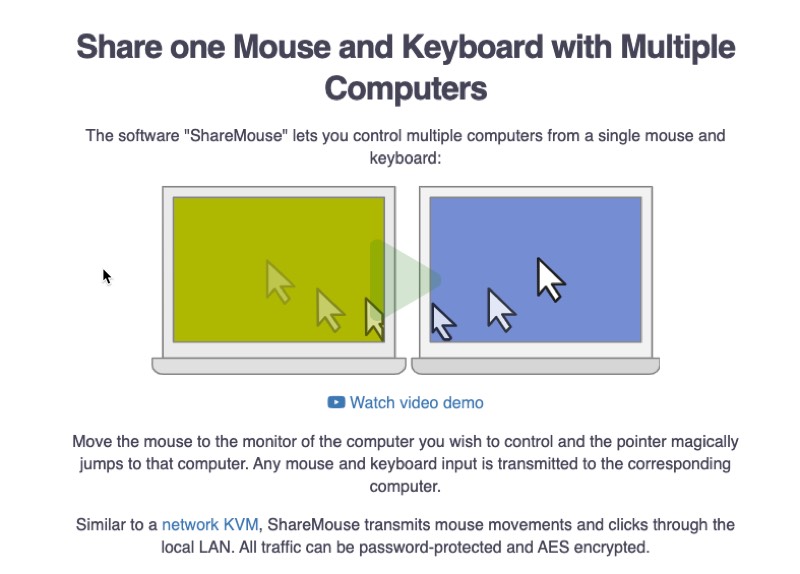 Well, there is are software called ShareMouse that lets you do exactly that.
It simply works just like on Computers with extended monitors. ShareMouse lets you share a single Mouse and Keyboard on multiple computers on the same network.
You can set other computers to the right or left which can be seen in big letters and when you move to the edges, the cursor goes to the other computer's monitor and the main monitor gets dim.
Here's the Demo Video
You can also drag and drop files between computers just like that, or do a Copy (ctrl+c) and Paste (ctrl+v) as it shares the clipboard as well.
So, with this small program, you can,
Use one Mouse with Multiple COmputer,
Use one Keyboard with Multiple Computers
Share Clipboard between multiple computers.
Works well Cross-Platform (Mac Os and Windows OS)
And it's free to use.