In the past we have talked about several apps you can use to fix grammatical errors. We have even compared Grammarly with another awesome tool called Ginger.
For people who don't know about Grammarly, it is a fantastic spell-checking and grammar-checking tool that works anywhere you input text.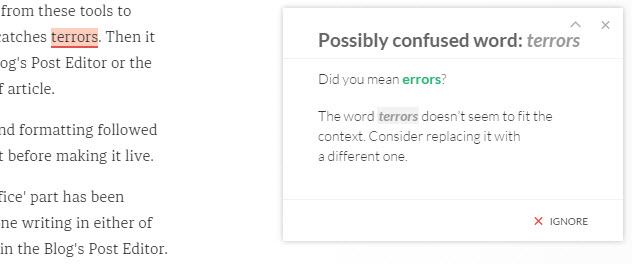 The Chrome extension makes it even more convenient to write emails for Facebook posts to save you from the embarrassment of typing something wrong or making a silly grammatical error.
It is based on the Freemium model, which means there is a free version available which anybody can use, but the premium version offers twice as many corrections.
If you are serious about writing, you should go with the premium version.

The sad part is that the premium version costs a lot, like $29.99/month. Usually, you can save some money if you go for the annual subscription, where it would cost around $11.99/month, but that is still a lot for many people.
Unlike Netflix, Amazon Prime Video, and YouTube Premium, Grammarly doesn't offer different pricing subscriptions in different regions.
It would have been more affordable for people from countries like India to use the service.
Because $11.99 might not be that much for people in the US, it is a lot in India. If we convert that to INR, it would be Rs 860. That too you have to pay Rs 10320/ year.
How to get a Grammy premium subscription for free?
While researching for this article to find the best possible way to get Grammarly for cheap, I found that many people were asking whether they could get the premium subscription for free.
I found a few ways to get a Grammy premium subscription for free but for a limited time.
For example, Grammarly has an affiliate system to sign up for the affiliate and refer people to join Grammarly. You can send them to email to let you use the premium feature for a month so that you can experience and write about it.
Since you are promoting their product, they will be happy to offer you one month of premium subscription for free.
If you are a blogger or an influential person who has got a lot of followers, you can even earn some money if some of your followers sign up for Grammarly.
Grammarly will credit $0.20 for each free registration and $20 for each premium registration.
Apart from that, there isn't any other way you can get a Grammy premium subscription for free, but you still can get the premium subscription for half the price.
How to get the Grammarly subscription half the price?
Grammarly keeps doing promotions of its premium services and often brings down the cost to as much as 50%. You can check out this link, it might work for you to get 50% off on the regular price.
If not, you will start getting the promotional offer in your Facebook or Instagram feed thanks to the retargeting ads. You can get a premium subscription for as low as $5.8, which comes at $69.6 per year.
For people living in other regions like India, it would roughly convert to Rs 420 per month, which is quite affordable compared to the earlier price.
There are other ways you can get the premium subscription for even a lesser price, but you would be sharing the Grammarly subscription with other people to divide the expenses.
Several Group Buy websites offer Grammarly premium subscriptions, but it doesn't work everywhere, and you will have to open the Grammarly web app to use the premium version.
This arrangement might not work for everybody, and I think it is better to get the $6 monthly subscription than doing something that is not even legal.