Back at the start of this Decade, when we used Dialup connections, there was a lot of talk about Speed boosters and download managers. Now that time has changed.
I am using a 3.1mbps connection and a 5MB file takes just a few seconds to download.
There are people who use 8mbps or even 16mbps connection. People would laugh if you talk about Internet Speed boosters now. But it's not with download manager they are still very important in downloading bigger files.
I am listing few of my Favorite Download Managers below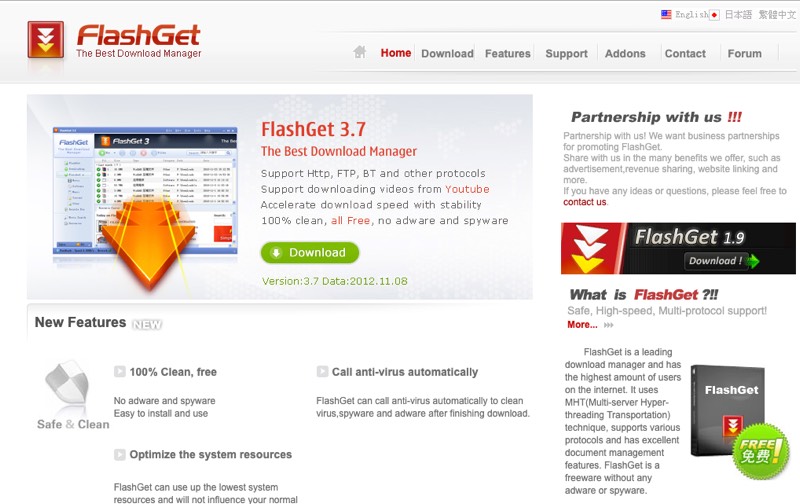 FlashGet is a very small and clean download manager which lets you files without affecting the performance of your PC. Calls the Antivirus installed in your PC automatically to make safe downloads.
Though it doesn't matter much these days it optimizes the speed on the internet and lets you download the files.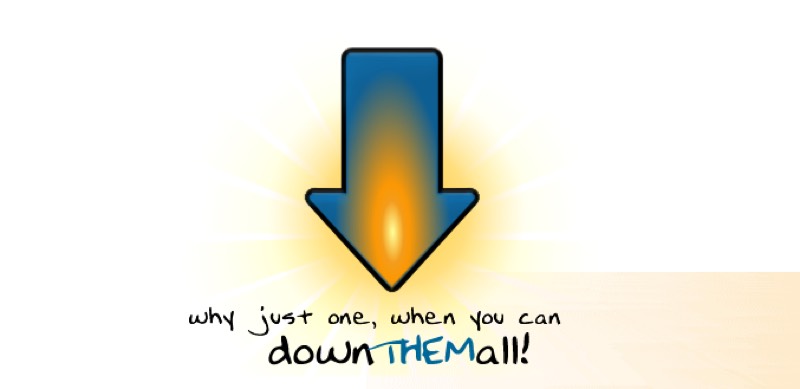 DownThemAll is a very powerful Firefox extension that works really well as a full-fledged download manager.
It splits the file into 4 pieces while download to make it download fast. You can even pause and resume your downloads which is great for bigger files.
Free Download manager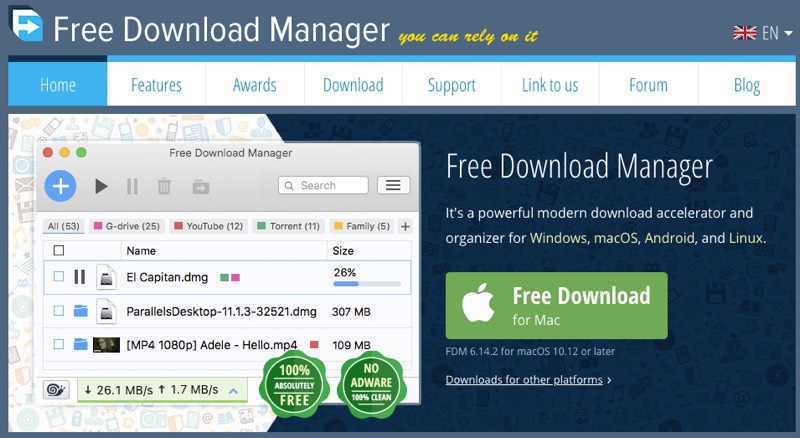 Free Download Manager is another great open-source download manager application that has similar features to GetFlash and DownThemAll.
It lets you download files and whole websites from any remote server via HTTP, HTTPS and FTP. You can also download files using the BitTorrent protocol.
JDownloader
JDownloader is open source, platform-independent and written completely in Java.
It simplifies downloading files from One-Click-Hosters like Rapidshare.com or Megaupload.com – not only for users with a premium account but also for users who don't pay.
It offers downloading in multiple parallel streams, captcha recognition, automatic file extraction and much more. Of course, JDownloader is absolutely free of charge.
Additionally, many "link encryption" sites are supported – so you just paste the "encrypted" links and JD does the rest. JDownloader can import CCF, RSDF and the new DLC files.
GetGo Download Manager
GetGo Download Manager is the Best FREE Internet Download Manager with strong YouTube Download support as well as tons of Download Management features. It is being actively developed and updated frequently.
Designed for the new generation of the web (2.0), GetGo Download Manager can easily download video/music/file from YouTube, Facebook, Google Video, MetaCafe, DailyMotion, iFilm/Spike, Vimeo, MegaVideo, Break.com and any websites with embedded FLV flash videos.
Star Downloader
Star Downloader is the first Download manager I ever liked back then, I have been, this application hasn't much development but it still can be counted in if you like the simple yet reliable Download manager.