Many people start the New Year with high hopes of keeping a budget or managing their finances better. There is an inherent desire to save money or cut back unnecessary spending while knowing where each cent was spent.
You can now keep tabs on your finances with your Smartphone. Here are some of the best Android apps you can use to better manage your expenditure to protect yourself from wasting money, getting broke as you watch where every dollar is going.
This app comes with four free services, allowing the user to transfer money, top-up prepaid phone and use Scan and Pay to pay bills and buy a cash card from True Money, usually delivered instantly.
The barcode scanning works with certain Android phones mostly depending on the camera's resolution to help you pay bills easily.
the barcode does not work, you can pay by typing the reference code or customer code into the app.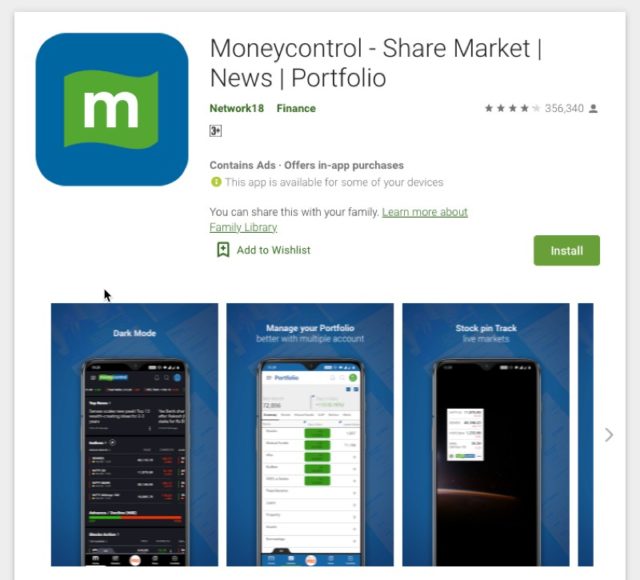 Anyone desiring to control his or her monthly expenses and incomes will love this app. It lets the user have full control over the amount of money he has and where to spend it.
It comes with a salary summary, expenses, incomes, security and custom categories amidst being frequently updated. Your credit card expenses and incomes are also summarized in the app.
Spending and budgeting can now be tracked with ease through Money Lover.
The app allows you to add certain financial information like expenses from all kinds of areas such as travelling or dating. Other details include sales, winnings and salaries.
The app will work as your financial calendar, transaction reminder while alerting you in case of due debts. It lets you add customized expenses or income categories.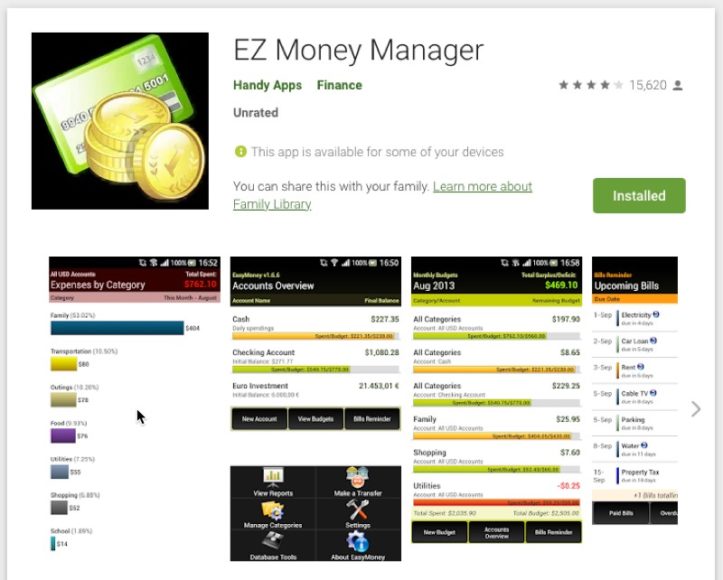 This money manager application allows the user to combine a budget planner, chequebook register, bill reminder and expense manager.
It will provide you with the window you need to peek into your money management ability and personal finances. Daily expenses are easily and quickly tracked while managing travel, personal and business expenses.
Through its interactive graphs and reports, you will be able to analyze cash flow, balance, expenses and income over a specific period of time and various accounts.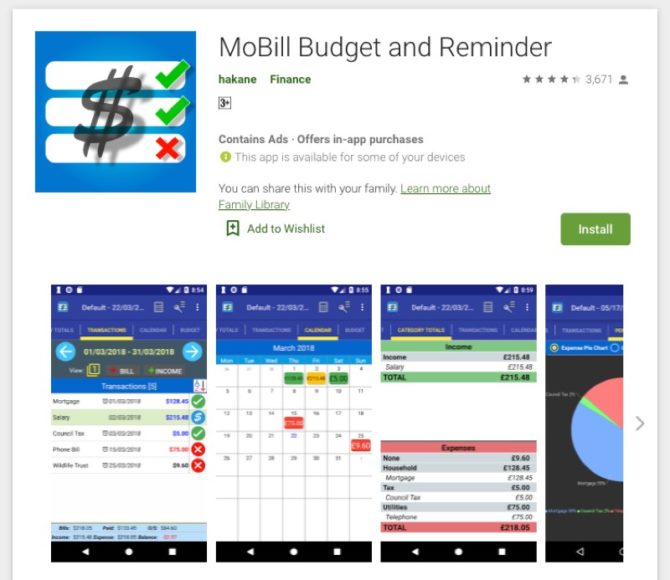 This application is a budgeting, bill reminder and personal finance tool anyone with an Android Smartphone can use to track income and bills.
It is capable of showing your finances instantly while setting a reminder for your debts or bills.
If you intend to track many recurring incomes or bills, it is possible with the app. In fact, your data can be copied into a Google Calendar to save and back data in the cloud such as in Dropbox.
Apart from helping you to manage your income effectively, you can track earnings and expenditure with this expense management tool.
The standing and transfer orders feature lets you know how your expenses will look like after a number of months and know the amount you will spend.
A budget mode lets the user set limits and goals for various periods, such as creating a thirty-day limit for food or refuelling. You can also export all the data in CSV and HTML format.
Depending on your financial needs, you will definitely find the right app for your Smartphone.